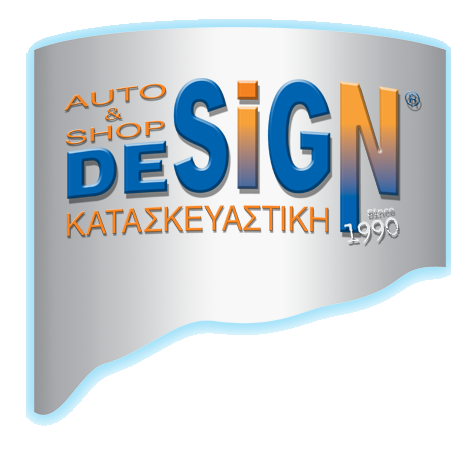 Auto & Shop Design
Sign Manufacturing - Digital Printing - Thessaloniki

From 1990 until today

Starting in 1990 with only a little technical knowledge and the artistic "vein" where the appetite for creation flowed, with a paint gun, an airbrush, a knife and a few tools, we managed in a short time to establish ourselves in the field of epigraphy. In previous years this space was of course clearer in terms of the art that each sign maker had.
At that time, Auto & Shop Design was distinguished in "Airbrush Inscription", where customers and colleagues, who were distinguished in other fields of signage, assigned their needs to us in painted representations-inscriptions. This is mainly because the above method was the only solution for capturing various subjects in plexiglass, cars, metal or other surfaces. And this in turn was something that needed a painter, to know how to handle a pistol and an airbrush, as well as a craftsman inscription maker.
Technology, Vision and Aspirations

From then until today, as technology with computers and a number of other machines was rapidly rising, it contributed to the coverage and development of our capabilities in all areas of signage.
With this development and in combination with the modern equipment and the specialized working staff that we acquired, we can now meet the new challenges, always providing the best products and services to our customers, always having our current experience and infrastructure in stock. All this makes us competitive in what we do.
The results today are spectacular in all areas of signage and the rest of our activities, since our main guideline is to always be consistent and work responsibly for the benefit of the customer.
We have been designing and manufacturing, since 1990, offering professionals complete promotion and advertising solutions.